Thank you so much to all who entered my 100 follower giveaway last week! Today the two winning entries were picked and verified on rafflecopter, and they are (drum roll please)
Irene Valle and Anna!
Irene
was drawn first, so she is the winner of prize pack one, which includes:
"Let's Blog Some Shit" Notebook from Typo
"Dainty Frames" Clip Art Package from
The Ink Nest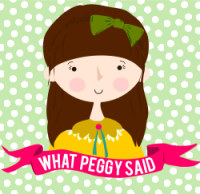 Custom Digital Image by Kim at
What Peggy Said
1 month "Medium Stitches" ad from
Chevron Stitches
And since
Anna
was drawn second, she will receive the second prize pack:
1 month Large Ad Space on
Kitty and Buck
2 Months Ad Space on
Being Erica
1 Month Ad Space on
Three Inch Stitch
Congratulations guys!
Irene and Anna
, you should both expect e-mails from me shortly, detailing what happens next.
Once again, thank you all so much for entering the giveaway, and thank you to my fantastic contributors for helping me with this giveaway - it wouldn't have been possible without you! If you didn't win, I'm sorry, but I am still giving 20% off ad space on Little Foal with the code
ifollow20
so be sure to take advantage of this great deal while it lasts!